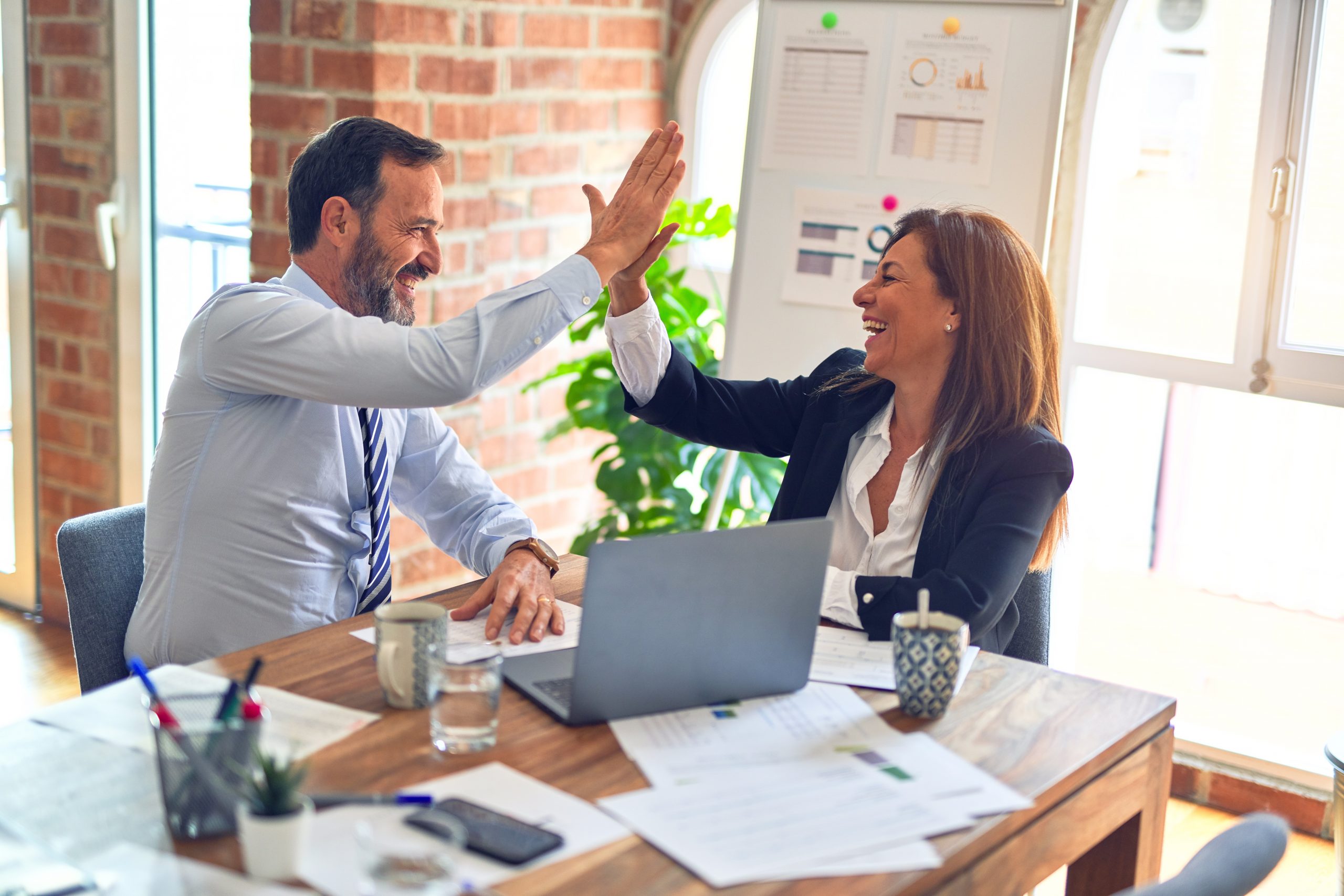 A large-scale performance improvement initiative based on Six Sigma and change management improves the quality of patient care, raising satisfaction and increasing efficiency across the continuum of care.
By Tomas A. Gonzalez, MD, Matiana Vela, EdD and Tracy Kirkconnell, MBA
Several years ago, Valley Baptist Health System (VBHS) decided to launch a large-scale performance improvement initiative based on Six Sigma and change management. By any measure, the strategy has been a success. Valley Baptist has become a model for other healthcare organizations to follow – improving the quality of care, raising satisfaction and increasing efficiency across the continuum of care.
The team is now actively pursuing a variety of new Six Sigma initiatives that address everything from pain management to the nursing referral process to improved billing and collection, which is saving more than $700,000 for the Harlingen Physician Network. During a recent report-out, presentations sparked interest and lively discussion. Following are brief summaries of just a few of the recent initiatives taking place at Valley Baptist Health System, including those at Valley Baptist Medical Center (VBMC)-Harlingen and VBMC-Brownsville.
Six Sigma Results
Since implementing Six Sigma in 2002, VBHS has been able to achieve and sustain a wide range of impressive results, including:
Ranked No. 1 in the nation for heart failure management by the Premier Center for Medicare and Medicaid Services Hospital Quality Incentive Demonstration project
Decreased acute myocardial infarction mortality rates by 60 percent
Increased ER charge captured by 154 percent
Eliminated ventilator-associated pneumonia from intensive care units
Door to Balloon Time Reduction
The goal of this project (at both hospital campuses) was to decrease the time from when a heart patient comes in the door to the time of balloon reperfusion in the cardiac catheterization lab to 90 minutes or less. Strategies included training emergency department (ED) and catheterization laboratory staffs, along with weekly team meetings that also included emergency medical services, electrocardiograms, security and the private branch exchange (PBX) telephone system. A scorecard measuring physician and staff performance was developed with the headline: "Time Is (Heart) Muscle."
Beginning treatment sooner allows more heart muscle to be saved. Following the improvements, the mortality rate dropped from 6.4 percent to 0. The mean time decreased from 123 minutes to 82 minutes. Further improvements will come through consistent use of a data collection tool to monitor performance and focus on key areas.
Hip and Knee Surgery: Using Evidence-Based Medicine
This initiative focused on meeting core measures in order to decrease infection rates, complication rates and length of stay for hip and knee replacement patients. Physicians are held accountable for all core measures, such as prophylactic antibiotics being received within 60 minutes of the surgical incision. Improvement efforts included giving the operating room nurse control of antibiotic administration, with education provided to the entire operating room staff. A bright red sticker is placed on the chart, reminding floor nurses when the last dose of antibiotic must be given.
After the improvements, the yield increased from 21 percent at baseline to 85 percent at control, and the infection rate was reduced to 0, while the complication rate decreased by 48 percent.
Acute-Refractory Pain Reduction: VBMC-Harlingen
Aiming to make a huge difference in the well-being of patients, this project sought to reduce the pain they feel while in the hospital. The Y to be measured is the compliance of nurses using different clinical interventions to prevent a level 3, 4 or 5 pain assessment score from recurring (pain level 3 is "hurts even more," level 4 is "hurts a whole lot" and level 5 equates to "hurts worse"). Team members from the initiative were shocked to find that 86 percent of patients were experiencing acute refractory pain.
Sue White, RN, Green Belt, said nurses are now being challenged to do "something different" to relieve pain, instead of relying only on a single pain medication, which sometimes only relieves the pain for a few minutes. Supplemental ways to reduce or relieve pain include repositioning, relaxation, massage, heat, ice, spiritual measures, exercise and alternating various pain relievers.
The percentage of time when nurses used alternative interventions increased from 2 percent at baseline to 67 percent in the control phase. In one department, the percentage of patients in acute pain was reduced from 96 percent at baseline to 46 percent percent in the control phase.
Nursing Referral Process: VBMC-Brownsville
By improving the nursing referral process, the team sought to have 100 percent of the referral services identified during a nurse's admission assessment and entered into the IDX hospital information system within four hours – with the ultimate goal to speed up services needed by patients. A nursing referral is one in which no physician order is required, and the order placed into IDX is notification to ancillary departments that an evaluation is needed.
Improvements included a work-out with representation from all nursing units; education for nursing staff; modifications to IDX to generate clearer screens; a standard operating procedure; and hiring a new dietitian to speed completion of dietary assessments. The mean time fell from 31 hours at baseline to 6 hours in the control phase. Results included decreasing length of stay of patients from seven days at baseline to five days in the control phase.
Nutritional Care in the ICU: VBMC-Harlingen
The team working on this project wanted to implement Medical Nutritional Therapy (MNT) guidelines of nutrition for the adult critically-ill patient to improve and standardize the delivery of care. Guidelines include an initial nutritional assessment in the intensive care unit (ICU), nutritional diagnosis, comprehensive dietary interventions and monitoring and continued evaluation of nutritional needs.
Improvement efforts included having the dietitian see the patient within 24 hours of consultation, with monitoring and continued evaluation by the dietitian for the first four days in the ICU. Results included a shorter length of stay in the ICU and fewer patients on ventilators. Yield increased from 35 percent at baseline to 100 percent, or Six Sigma performance in the control phase.
Central Line Care and Maintenance
The initiative seeks to achieve 100 percent compliance with standardized central venous catheter site care and maintenance, as mandated by Centers for Disease Control and Prevention and the Institute for Health Care Improvement. This will reduce the risk of infections and length of stay, resulting in reduced health care costs and improved patient care. The standards include documentation of dressing changes at the catheter site, evidence that the dressing is labeled, evidence that the intravenous tubing is changed every 72 hours and daily review of the necessity of the line.
Improvement efforts included creating a Central Line Care and Maintenance reference book, developing a self-study program worth two continuing education units; inservices; developing a protocol for both campuses; and informational posters. Scorecards are used in employees' performance evaluations. Compliance at VBMC-Brownsville increased from 0 at baseline to 97.6 percent in the control phase. At VBMC-Harlingen, compliance increased from 0 to 98.8 percent.
There have been many other projects completed successfully across Valley Baptist Health System, and momentum for the Six Sigma program continues to grow.
About the Authors: Tomas A. Gonzalez, MD, MBA, is board certified in Psychiatry and Forensic Psychiatry by the American Board of Psychiatry and Neurology. He has received full qualification as a Master Black Belt by General Electric Medical Systems-Performance Solutions. In addition to his clinical duties as a psychiatrist, Dr. Gonzalez is senior vice president of Marketing, Strategy and Six Sigma at Valley Baptist Health System. He can be reached at [email protected]. Dr. Matiana Gonzalez-Vela is a Certified Master Black Belt and director of Six Sigma at Valley Baptist Medical Center-Brownsville (VBMC-B). Dr. Vela is responsible for leading the implementation of Six Sigma principles, practices and techniques to improve operational and clinical performance at VBMC-B. Dr. Vela holds a Master's of Education and a Doctorate of Education and is a Registered Dietitian. She has lectured nationally on her research and on improvements made in healthcare through the use of Six Sigma. Dr. Vela can be reached at [email protected].Tracy Drake-Kirkconnell, MBA, has been involved in Six Sigma with Valley Baptist Health System (VBHS) since June 2003. She has received the certificate of achievement as a Master Black Belt by General Electric Healthcare Performance Solutions and Certified Six Sigma Master Black Belt certificate from VBHS. Prior to her duties as an MBB, she was a research and planning analyst involved in strategic planning, market share analysis and medical staff development. Ms. Drake-Kirkconnell has oversight responsibility of all Six Sigma initiatives at the corporate level. She can be reached at [email protected].