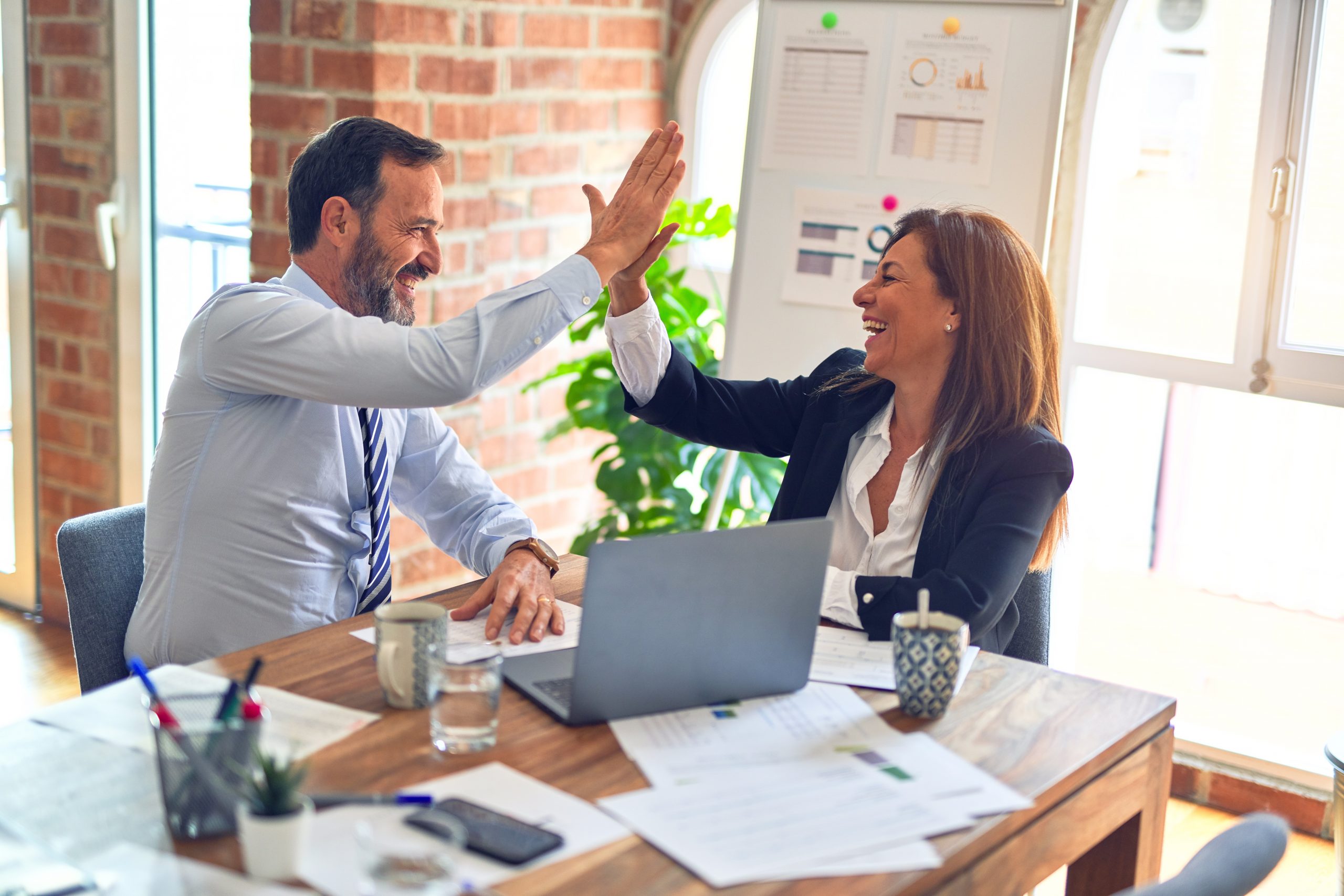 How can some organizations experience so much success in implementing a Six Sigma continuous improvement program while others fail to fully achieve the desired results? The answer lies in their approach to the program.
Six Sigma is a management system/business strategy which has delivered huge business benefits to many organizations across the globe, cutting across all industry boundaries. The benefits are delivered by individual improvement projects that are identified and executed by the employees of the organization. These improvement projects are aligned to important business value drivers for the organization, and the accumulation of business benefits from these individual improvement projects adds up to a large increase in profit for the organization.
While the paragraph above is true for some businesses, other organizations stumble in the attempt to achieve the potential benefits of a Six Sigma program. A chief executive officer of a well-known German Bank once lamented, "We have only realized a fraction of the savings these very reputable consultants promised us. Next time they ask for my time to hear their pep talk, I'll throw them out of the window." Yet some organizations (like GE, Motorola, Caterpillar, DuPont and Dow Chemical) claim billions of dollars of saving though implementation of Six Sigma. How can some be so successful while others fail to achieve the desired results? The answer lies in their approach to the program.
Three Reasons for Six Sigma Initiatives
First, consider why organizations take up process improvement initiatives. The reasons fall into three broad categories:
1. Due to requirement from customer: Many clients demand that their vendors should follow a quality model like ISO and CMMI (for software organizations). Thus, these become the minimum requirement (hygiene factors) to get business from these clients. Many companies feel that quality improvement models are an overhead which needs to be absorbed to get business from such clients. Thus the expenses are padded in their costs. Unfortunately, too many organizations view process improvement models as overhead, only necessary to satisfy clients.

2. To establish parity with competition: A smaller number of organizations follow process improvement models because it is fashionable to do so, sometimes these organizations are under competitive pressure. Thus their main objective for starting process improvement activities is to be ahead of their competitors so that they are viewed in a good light by their clients.

3. To improve organizational business performance: Too few organizations take up process improvement purely to improve actual business performance. And similarly, too few CEO's truly think that quality improvement can lead to bottom line gain and thus it makes sense to invest in quality.
Minimum Effort Means Minimum Results
If an organization's process improvement and Six Sigma implementation objective falls in the first two categories, then an organization needs only a minimal effort to ensure that its Six Sigma program will reach its goal. The organization will still need a Six Sigma core team with a high energy level. It must be a team that can work in an environment where there is little management mandate to implement Six Sigma. In addition, such an organization will typically be weak in the reward and recognition mechanism for Six Sigma practitioners. Thus it is important for whoever is leading the program to design some incentives, including certification opportunities, to motivate the practitioners.
Once the incentive is in place and rigorous follow-up is ensured by the Six Sigma implementation team, there will be a number of successful Six Sigma projects. Some of the completed projects will provide significant benefit to the organization, and some practitioners will learn the value of methodical problem solving and become highly vocal advocates of Six Sigma. And the organization, by and large, will be able to showcase to its customers its so-called "successful" Six Sigma initiative.
Effective Six Sigma Depends on Leadership
However, if the organization is looking for actual business improvement using Six Sigma, it is a different ball game altogether. Here the role of senior leadership become extremely critical and mere verbal support from the leadership team will not ensure the promised benefits of Six Sigma.
While any process improvement/continuous improvement depends on employee involvement, benefits always go to the organization and are not necessarily always shared evenly with the employees. Thus, employees may see little incentive to go out of their way to take part in improvement projects. Six Sigma addresses this dilemma by motivating employees through Six Sigma certification which is a value add both to their knowledge and to their individual resumes. Progressive organizations additionally offer monetary bonuses and promotion opportunities to successful Six Sigma project members. Thus they create a solid incentive for employees to be involved in improvement initiatives over and above their normal work.
When these incentives are introduced, the rank and file (specially the ambitious ones) usually go out of their normal call of duty to take up improvement initiatives. However, their approach is not philanthropic or driven by an inherent zeal to improve organizational performance. They are primarily looking for their individual benefits in terms of knowledge gain and certification that will enhance their worth in the marketplace.
The role of the leadership team is to align this initiative or energy unleashed in the system to achieve organizational priorities. For doing this, they cannot play Six Sigma as a spectator sport. They rather need to take up detailed training in Six Sigma to understand what it can and cannot do, select proper improvement projects and the right teams to execute it, and support projects until their successfully ends. All this is hard work and needs time and commitment from the leadership team. That may not be forthcoming if they have other pressing issues at hand – although it is difficult to comprehend a more important business goal than improvement in revenue, cost and profit – or if they are not fully convinced of the power of Six Sigma. In most cases, the latter is the primary reason.
Another Definition of Six Sigma Failure
So what happens when the senior leaders of an organization limit their involvement to lip service to Six Sigma and process improvement? Does Six Sigma fail? Not necessarily, if the objective of the organization's Six Sigma implementation from either Category 1 (i.e., showcasing to customer) or Category 2 (i.e., establishing competitive parity). In the process of achieving these twin objectives, the Six Sigma deployment will surely produce some bottom line benefit, solve a few complex organizational issues and also produce some good leaders.
But those benefits are only miniscule compared to the potential benefit of a properly implemented Six Sigma program. Half-hearted Six Sigma efforts result in too many of the best and brightest employees being trained and certified at the cost of their current employer, then leaving for greener pastures. Those key people often end up at other organizations – maybe even competitors – implementing their newly acquired skill for business improvement. Thus, what could give immense benefit in term of profit improvement for the organization instead is merely a "feel good" program that senior managers publicly praise but privately deride.
This is indeed another definition of a failed Six Sigma program.
About the Author: Asoke Das Sarma, a certified Six Sigma Master Black Belt, is the Six Sigma deployment leader for a Fortune 50 multinational organization. A project management professional, he holds a degree in production engineering and a post graduate degree in business management. The opinions expressed in this article are Mr. Sarma's, not his company's. The author can be reached at [email protected].