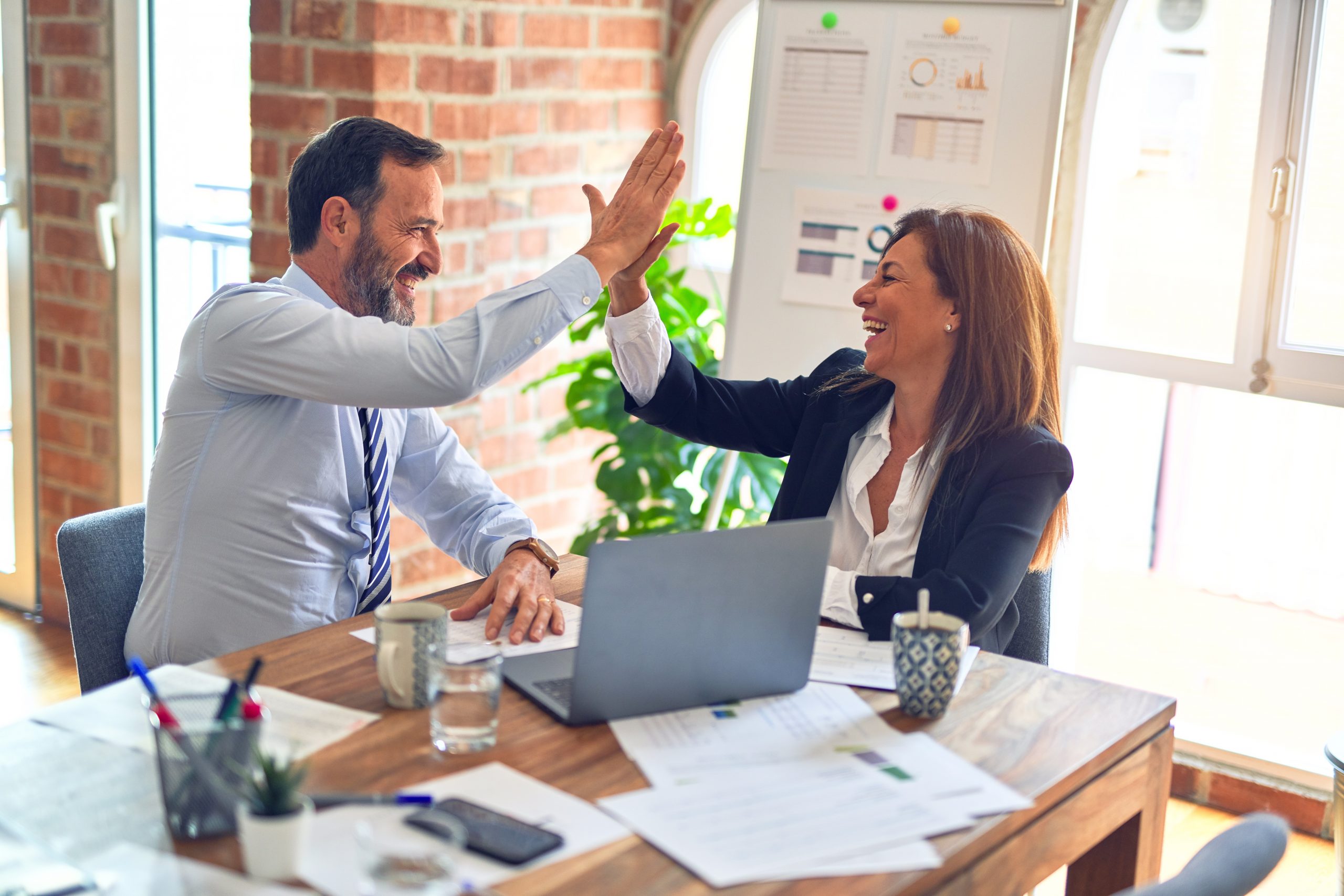 During recent decades, a number of different methodologies have evolved to help organizations improve quality, speed and efficiency, and better serve their customers. Manufacturing businesses have concentrated primarily on the ISO system, a series of increasingly tough manufacturing benchmarks and requirements developed by the International Standards Organization, and Lean manufacturing (originally known as the Toyota Production System), which focuses on process speed and the elimination of waste. ISO also has been used in the services arena, although service businesses have been more likely to use various process improvement systems, starting with Total Quality Management in the 1980s and evolving into Six Sigma in the 1990s.
Though each of these methodologies was originally viewed as distinct from the others, businesses are now coming to see that there are valuable synergies between them. Many service organizations, for example, have already begun to blend the higher quality of Six Sigma with the efficiency of Lean into "Lean Six Sigma." The comparison of Lean Six Sigma to ISO9000 standards and the exploration of how the two can be blended for maximum effect start with a review of both disciplines.
What Is ISO9000?
ISO9000 is a series of international standards that identify the minimum activities that a company must have in place in order to control quality. An ISO9000 Quality Management System is a framework that includes systematic methods, documented processes and defined responsibilities. The system should encompass:
A quality system that describes how the company fulfills the requirements for each element of a given standard.
Practices consistent with documented quality policies and procedures.
Maintenance of quality records.
Performance of regular quality audits.
ISO9000 can serve as a platform for continuous improvement by:
Establishing baselines to measure and evaluate changes and improvements.
Clarifying customer and supplier quality requirements and accountability.
Improving staff understanding of factors in their control that affect quality, and renew commitment to providing quality service.
Facilitating the exchange of technical and practical information both vertically in the hierarchy and peer-to-peer.
Facilitating the training and cross-training through improved documentation.
Increasing effectiveness of internal, customer, supplier and regulatory communications through defined and documented responsibilities and interfaces.
Establishing the means for systematic improvement and renewal through formal corrective/preventative action and internal audits.
What Is Lean Six Sigma?
Lean and Six Sigma is the combination of two tool kits around process improvement that are essential to success in a company. Lean deals with improving the speed of a process by reducing waste and eliminating non-value added steps. Six Sigma improves performance by focusing on those aspects of a process that are critical to quality from the customer perspective and eliminating variation in that process.
Lean utilizes "Kaizen events" – intensive, typically week-long improvement sessions – to quickly identify improvement opportunities and goes one step further than a tradition process map in its use of value stream mapping. Six Sigma uses a formal project methodology known as DMAIC (Define, Measure, Analyze, Improve, Control) to allow project efforts to bring measurable and repeatable results.
Additionally, management engagement and dedicated Champions and Black Belts assure that the prioritized projects are executed as part of a way of doing business. The project benefit matrix process helps identify those most critical projects that will have the largest impact to the bottom-line and can be accomplished the fastest.
Both Lean and Six Sigma are built around the view that businesses are composed of processes that start with customer needs and should end with delighted customers using your product or service.
Adopting a process viewpoint has a profound impact on how an organization operates and how teams view their work. Currently, most companies are organized around functional or "Silo" views: departments and individuals have narrowly defined responsibilities related to specific functions such as accounting, customer service, marketing, etc. Positive change within an organization becomes limited to a defined function and not optimized across an organization. It is not unusual for customer needs to fall between the cracks because no one person owns the process of satisfying the customer. It also is common for many projects to be running at the same time within an organization that sometimes conflict with one another, pull on limited resources, and whose results are not quantifiable in terms of profit and/or customer satisfaction.
In contrast, organizations with process view will assign the Lean Six Sigma resources (Champions, Black Belts, Green Belts, etc.) to map the process across current departmental or functional boundaries. Doing so helps define the interface problems and allows them to propose cross-functional solutions. This process view helps shape decisions and drives project selection based on customer needs, strategic direction, financial requirements and process performance of the company.
Benefits of Lean Six Sigma and ISO9000
The standards, documentation of functional processes, data orientation and passion about quality are all aspects of ISO9000 that fit well with a combined Lean and Six Sigma approach to continuous improvement. Lean Six Sigma would leverage all the standards, documented process, and data already available in your organization. Lean Six Sigma would introduce tools that would help develop process maps with a level of measurable detail that allows identification of non-value-added steps (removal of which will make processes more efficient). It introduces another level of customer focus and a formal methodology (DMAIC) to execute change across functions. It also would engage management and leverage dedicated resources against the projects with the biggest financial impacts to the strategy of the organization. It has been documented that the average Black Belt project saves between $250,000 and $500,000.
These are the additional tools or tactics Lean Six Sigma brings to continuous improvement efforts in an ISO9000 company:
Voice of the Customer as a definition of quality.
Define, Measure, Analyze, Improve, Control (DMAIC) as a structured improvement methodology.
Concept of focus on improving critical process "inputs" rather than just "outputs," so root causes are attacked and not just symptoms.
CEO and P&L owners are trained and actively engaged in process.
Value-based benefit matrix used to select projects specifically to support strategy and near-term results.
Defined organization and set of roles (Black Belts, Champions, Sponsors) creates accountability for improvement.
Critical mass of resources dedicated to process improvement.
Integration of Lean tools to remove waste and non-value added process complexity/drives speed of delivery (Kaizen events and value stream mapping).
Companies with Both Lean Six Sigma and ISO9000
Many companies who started with ISO9000 have added to it the principals and practices of Lean Six Sigma. The standardization of documentation, mapping of processes, collection of data, auditing of process to assure control and the goal of a quality customer experience are important to both. Together they have many synergies and Lean Six Sigma is a natural step in the evolution of continuous improvement at an ISO 9000 company.
What is the benefit of having dedicated Lean Six Sigma resources and executive support? It is a basic premise of Lean Six Sigma that executive sponsorship is the key to success. Most companies who have built a Lean Six Sigma infrastructure have subsequently rotated the people they've trained into leadership positions. That approach makes a lot of sense. For one thing the people chosen to be Black Belts are typically dedicated individuals chosen from the pool of "best and brightest" – i.e., top performers from each line of business (LOB). During their stints as Black Belts, they are placed in positions working for the LOB executives and see the company from a strategic and a day-to-day operational perspective. So they are people who are using their extensive business knowledge and Lean Six Sigma skills and tools to become leaders and facilitators of change. That is why leadership training is a large aspect of the Black Belt certification process. At companies like GE, it is a requirement to be Six Sigma-certified to be considered for a promotion.