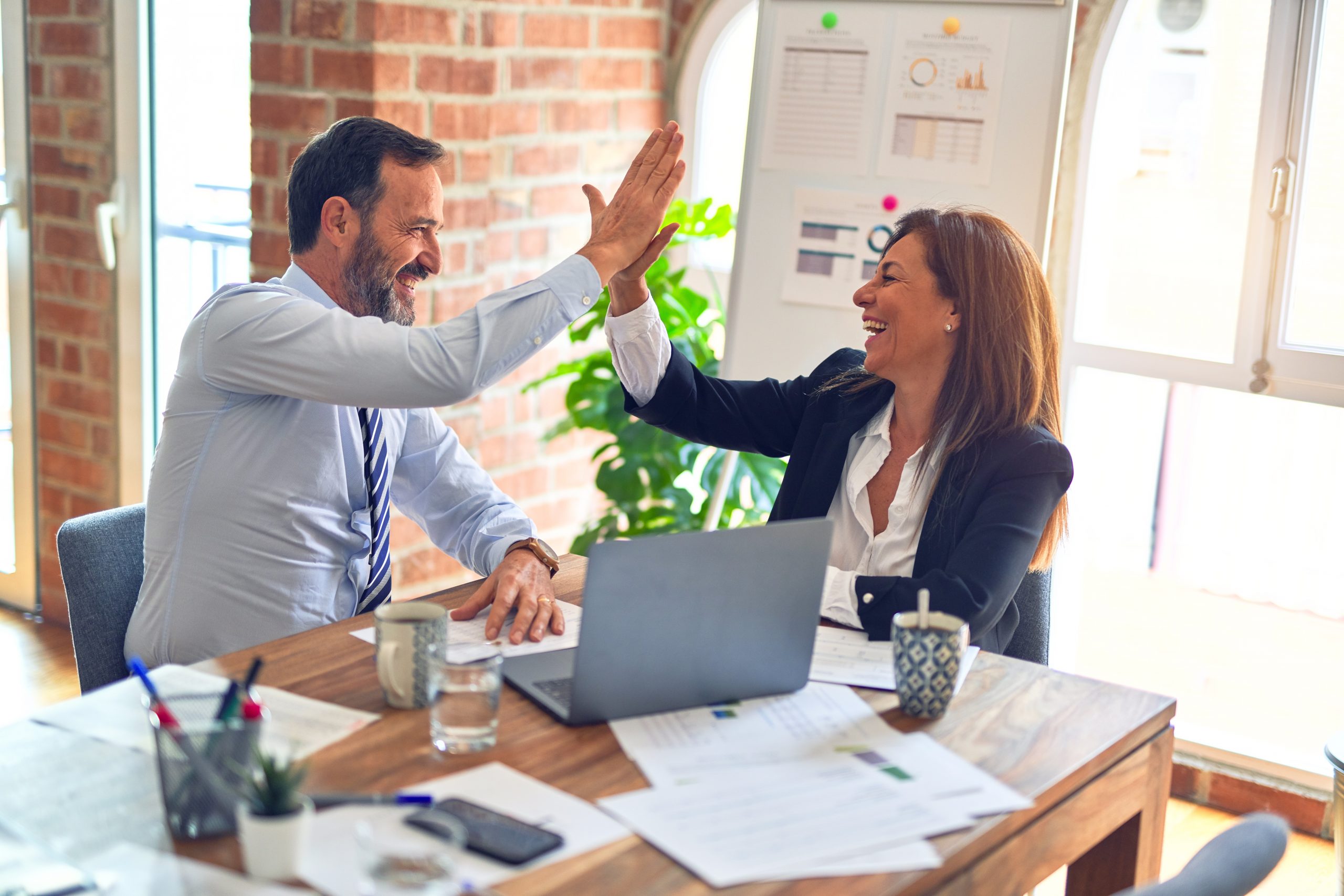 The following are selected highlights of a corporate leadership profile of H.C. Starck. The complete article – with more details about method and project selection, and the program's growth beyond the manufacturing floor – is available for purchase on the iSixSigma Marketplace.
---
The almost 100-year-old H.C. Starck knows a thing or two about achieving the right mix. The company supplies specialty metal products for high-technology applications, such as smart phones, LEDs and implantable defibrillators. To transform refractory metal ore into high-performing metal powders and then into everyday products requires a special approach to the ingredients. The company has applied that same attentiveness to the ingredients and mix of its continuous improvement program.
About H.C. Starck
With almost 3,000 employees worldwide, H.C. Starck supplies technology metals and advanced ceramics, engineered as powder or fabricated products. They take refractory metals with unique properties, such as Tungsten, Tantalum and Rhenium, and process them for applications in many industries, from healthcare to electronics. Headquartered in Munich, the company has 12 manufacturing facilities located in Europe, North America and Asia.
With the introduction of continuous improvement into its Fabricated Products (FPR) business segment in 2009, H.C. Starck has engaged and empowered employees on the shop floor, bringing about a culture shift and improvements in customer satisfaction, product quality, on-time delivery and operational profitability.
In just three years, FPR has already achieved a 77 percent reduction in cost of non-quality. That is just one of the 11 key performance indicators (KPIs) that FPR uses to gauge performance. Concepts like KPIs, value streams, throughput and measurement systems are now common knowledge among a large part of the workforce, and the results have not gone unnoticed.
Meet the Team
Jeff Barnhill describes himself as "an enthusiastic trainer," someone who is "committed to the students' experience in Lean and Six Sigma concepts." That enthusiasm does not apply simply to training; it spills over into his role as global director of quality/Lean/Six Sigma.
Another key player is Dan Weigel, manager, global Lean and Six Sigma. Together, Barnhill and Weigel lead the continuous improvement program in FPR. Through six facilities worldwide, FPR takes high-tech metals, such as Tungsten and Tantalum, and produces products that are used in many industries, including electronics, healthcare and defense. Weigel and Barnhill are responsible for training, support and audits.
To date, FPR has trained almost 60 Green Belts, who are embedded in the six plants: Calne, U.K.; Hermsdorf, Germany; Taicang City, China; Newton, Mass.; Euclid, Ohio; and Coldwater, Mich.
For many successful continuous improvement programs, support starts at the top. That is also where the story of FPR's journey starts – with COO Confroy.
Confroy had previously been a senior operations executive at industrial conglomerate Textron and was involved with the continuous improvement program there. Textron launched a major Six Sigma initiative in 2002. With top-down support, the company trained thousands of Belts and has seen significant success with their deployment. When he joined H.C. Starck in 2009, Confroy brought the concepts of continuous improvement with him.
A Clean Slate
With support from upper management, the core team of Barnhill, Weigel and Confroy embarked on a multistage approach to rolling out a continuous improvement program at FPR. First, the team introduced Lean to plant managers with a two-hour training session. Those concepts of Lean were supplemented by the theory of constraints (TOC) – a management philosophy aimed at improving throughput and reducing operating capital. Next, the team introduced Six Sigma. All certified Black Belts, Confroy, Barnhill and Weigel developed their own program and curriculum.
At first, most employees did not know what Lean and Six Sigma were. That gave the team the ability to "start with a clean slate and do it right," said Barnhill. The goal was to train everyone on some basic continuous improvement concepts so they could see for themselves how powerful the tools and methods are.
"Our approach was to do a brief overview of all three components," Barnhill said, "and then we did detailed training of Lean components." Designing a program that encompasses detailed training on all three methods – Lean, Six Sigma and TOC – "tends to disrupt the organization and becomes overwhelming," Barnhill said.
Training started with the Lean tool 5S (sort, straighten, shine, standardize, sustain) at all facilities. Through a comprehensive 5S audit system, employees identify the areas that most needed improvement and focus on those. For example, one such area was Tungsten machining. A resulting Kaizen (concentrated meeting designed to bring about rapid change) led to the relocation of 13 pieces of equipment and removal of 4 others, which successfully improved product flow and increased throughput.
Part of the detailed dive into Lean meant training everyone in the plants so they were all talking the same language, Barnhill said. By going through a Lean manufacturing simulation, employees learned about throughput inventory issues, single-piece flow, pieces per hour and so on.
After Lean training began, the team launched the first wave of Green Belt training in April 2010. In addition to the two weeks of coursework, which is completed over two consecutive months, candidates must pass a test and complete a project to practically apply the tools they have learned. Those projects are reviewed by Confroy, Barnhill and Weigel, which gives the team a way to assess a candidate's skill set verbally and keeps a sense of urgency in the training. It is a "rigorous methodology," Barnhill said. Now in its fifth wave, FPR has trained 58 Green Belts.
In addition, there is a dedicated Black Belt at each of the facilities. Their deployment model – the core team members with embedded Belts in the plants – works well for H.C. Starck. An important reason is because of the support from upper management. Company leaders manage with data – KPIs are reviewed monthly and key financial metrics are reviewed weekly – and they make sure their support is visible. Confroy not only comes to each Green Belt wave to kick off the training, but he also goes to reportouts for Lean events.
What Gets Measured…
The phrase "What gets measured gets done" is something that the continuous improvement team at H.C. Starck takes seriously. Their commitment to the methodologies and the program has been instrumental in the progress they have seen so far. "Success," Barnhill said, "is not upon a single individual. It's upon the systematic approach to the tools and then the follow up."
It is also about the recognition given to those accomplishments made. "We celebrate the team as we finish projects," Weigel said. "We publish results. We make storyboards that we make visible in the plant." This recipe has resulted in a shift in the way employees operate. At first, Barnhill explained, plant managers had to do two Lean projects a month; now they want to do more than that. For example, when they walk by a piece of paper on the shop floor, they not only pick it up but question where it came from. They challenge the status quo and look for opportunities to improve.
FPR recently completed its fifth wave of Green Belt training at the company's Newton facility near Boston. Up next: A Black Belt program, run internally. "We've actually got a line of people in Green Belts who saw this and want to do more," Barnhill said, who recently completed his Master Black Belt certification. He will lead the training, along with Weigel, who is currently in Master Black Belt training.
For H.C. Starck, the right mix of continuous improvement methodologies built a strong basis for the program. But perhaps the most important ingredients for growth have been the support and accountability built into the program. Those elements drive expectations and results, Barnhill said, not simply qualitatively, but quantitatively. And that is how to succeed.
---
This article features selected highlights of a corporate leadership profile of H.C. Starck. The complete article – with more details about method and project selection, and the program's growth beyond the manufacturing floor –  is available for purchase on the iSixSigma Marketplace.