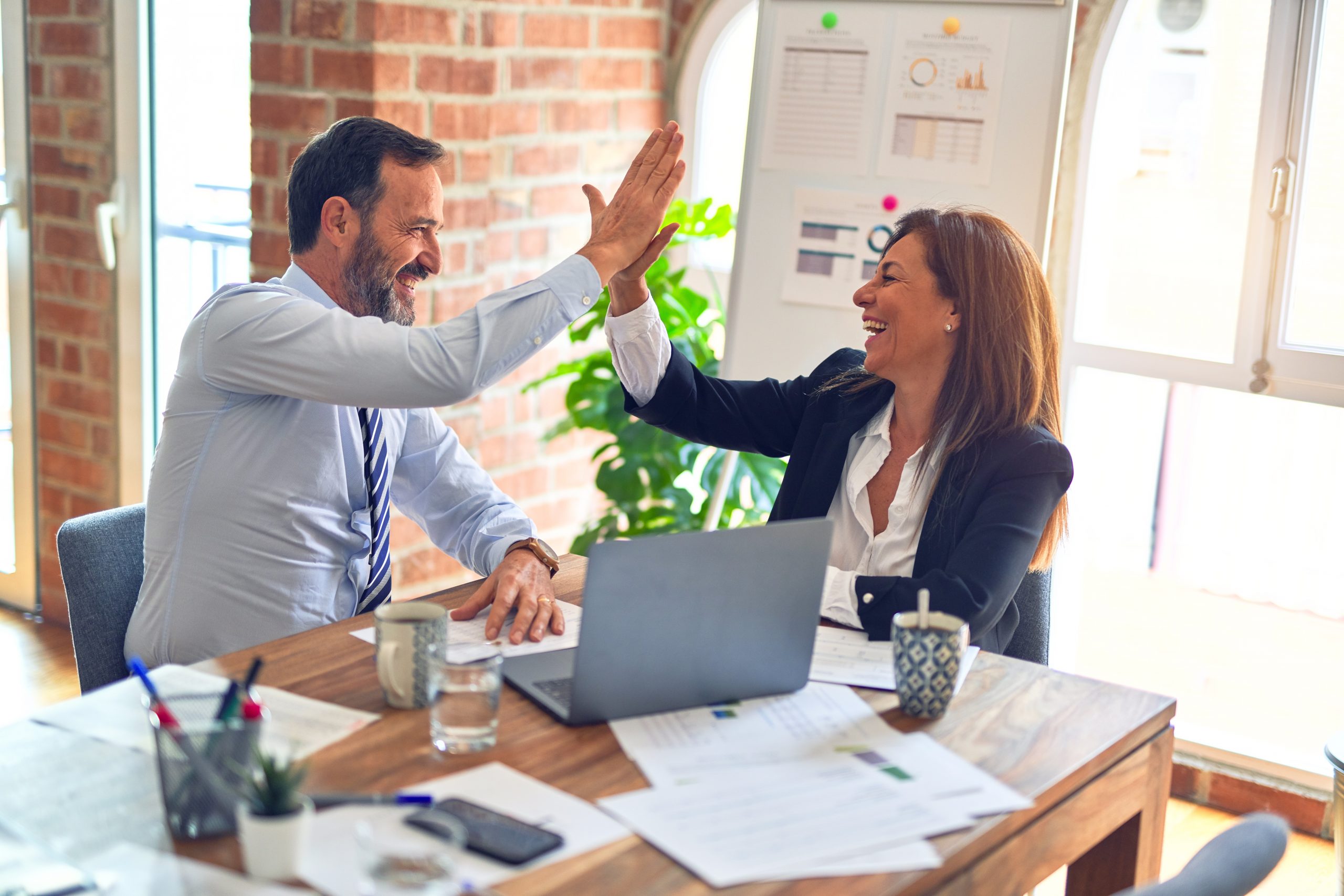 A former colleague recently wrote to tell me about his new position as a Lean leader at a global company. He is excited because his time in his new role will be broken into 70 percent change leadership and management systems work, and 30 percent as tools implementation. A few years ago the distribution of accountabilities in that role may have been reversed, or even solely about tool implementation. Through our exchange we confirmed that we are both seeing an exciting shift in the marketplace as companies mature in the use of Lean Six Sigma (LSS).
Many organizations remain new to discovering the power of LSS principles, tools and methods. Service organizations and administrative functions within companies – groups that historically have seen LSS as manufacturing-related – now understand the benefits of implementing LSS programs. For them, implementation, or learning through application, is essential.
Other companies that have been using LSS to eliminate waste and drive performance improvements for some time are working to maintain their momentum and are turning their attention to embedding these principles and disciplines into the fabrics of their organizations.
 
Still others have matured to the point where the elimination of waste and driving better business performance through LSS efforts has become a cultural value, rooted in the way the organization thinks and takes action to drive better outcomes.
As a business matures in its deployment of LSS, four questions emerge that deserve attention at all levels of the organization:  
How can a company move up the LSS maturity scale from tools and projects to a way of operating across the entire performance chain?
How can LSS disciplines be used to effectively shape management and leadership expectations?
How can LSS be integrated into daily decision-making and actions across the company?
How can LSS principles help drive a corporate culture that continually strives for improved operating performance?
Let's look at each of these and how leaders can use them to integrate LSS principles throughout their organizations.
1. Moving Up the Scale of LSS Maturity
A "positive conspiracy" is required in order for a company to move up the ladder of LSS maturity. A positive conspiracy is typically a small group of influential people. Their influence may come from tenure, expertise, personal leadership capabilities and/or position. They are people who are easily recognized and respected across the company, and who are known for their ability to get things done. They must be dedicated LSS disciples who through actions, demonstrations, education – and even prodding – drive interest and enthusiasm across the organization. Encourage willing volunteers to pursue their Black Belts, Green Belts or even White Belts, and others will follow them. As enthusiasm builds, this positive conspiracy will take on new members and LSS maturity will grow naturally through results.
2. Building LSS Disciplines into Leadership Expectations
It is possible to drive business results while also supporting understanding and capability development in every company leader as LSS disciplines are built into leadership expectations. This can happen by following basic Lean principles and stating leader expectations in terms of value creation. Do this and the elimination of non-value-add activities begins. The key is to focus on outcomes that are important to the success of the individual leaders. It is also essential that company communications talk about and reinforce LSS principles through the normal course of information sharing. This can be wrapped into communications efforts that are an everyday part of the business and culture. The goal is to build understanding of, and commitment to, LSS principles whether the employee population recognizes them as LSS principles or not.
Building LSS disciplines into leadership expectations implies that the underlying principles used to drive improvements across the performance chain have been broadly adopted. If that is not the case, that widespread understanding must be developed first. A great place to start is by confirming a commitment to drive up value to customers. Marry this commitment with an understanding of the need to drive out activities that disrupt flow across the performance chain. Help leaders connect the dots between what their team does and what customers value. Over time, every leader in every function should be able to talk about waste, costs, quality and performance improvement in the context both of their functional responsibilities and of their contributions to customer value. Getting leaders talking about their contributions reinforces expectations and from there the demand for LSS competencies grows. As competencies grow, understanding increases and all LSS initiatives will be more successful.
3. Integrating LSS into Daily Decision-making and Actions
Discipline and persistence are required for full LSS integration. Chances are highly likely it will take someone like my friend (the new Lean leader whose job it is to work with managers at all levels of the organization) to develop this ethos and reinforce the behaviors. All companies can muscle performance in the moment but most struggle to sustain it and improve it with each action and decision.
I recently had a conversation that I have had a hundred times before. With a quarter's end looming, a leader's company had moved into overdrive to cut, slash, hold or transfer costs because they made a commitment to the "street"  that they had to meet. They are doing this knowing these actions do not create customer value and will create a bigger headache next quarter – but they are compelled to deliver the top-line result they committed to. In our conversation, we focused on how to take that drive to meet the established goals and channel the clear frustration in the company into a force for change. The company has demonstrated the ability to pull together the results it needs, so it has the necessary capacity. And the leaders know next quarter will be another fire drill if they do not do something different – the incentive exists to change the way they operate. Now the key is to look across their entire performance chain, map the value stream and start creating flow. By the time the company gets to the end of next quarter it will not be done by any means, but it could have in place a good starting map of their value-creation process and the critical elements to protect and develop as it moves forward.
A different challenge is to move event-based projects into everyday operations. Projects, often introduced to drive improved performance in a particular instance or need, can succeed because of the special attention and focused resources dedicated to the effort. Transitioning project outcomes into daily norms is another task altogether. It can be done with commitment, attention and diligence. Here are a few suggestions to help that transformation:
As a project comes to a close, instead of the typical project assessment that implies an end, create a transition handoff. Build in the activities that will carry on in daily operations. In other words, set the expecations that projects are a path to a new way of operating – not independent of, or the exception to, daily operations.
Identify the accountable person at the start of the project who will be expected to carry the good project work forward. Support that person as they continue the implementation through recognition and reporting of ongoing results.
Use natural communications vehicles and channels to tie current work to past projects. It is easy to let projects happen, celebrate and forget them. It is powerful to talk about good work today, relating those successes to projects a year or two ago that were the impetus for current strong performance.
4. Driving a Corporate Culture of Improving Operating Performance
Leadership starts at the top. Most of the legendary stories of LSS successes share a commonality – a commitment from the top of the organization. The CEO, COO, president or the line business leader of a major operation must be an LSS champion who is willing to set the course of the organization and build a culture of quality and performance through a shift in values, measures and accountabilities. Culture experts say it can take years to drive change across an organization. This matches the development of LSS capabilities. As a business moves from infancy (learning and experimenting with LSS)  to adolescence (building an LSS program and driving results) and to maturity (LSS as the way the company does business), the steps to drive culture change must go hand in hand with all the other business efforts. There are many models of how to drive culture change, but they all incorporate a few common steps:
Define the culture that is needed to succeed. (Hint: LSS principles are a great place to start!)
Focus and communicate the values that will drive the culture that is wanted.
Match values to behaviors. LSS projects are a great way to get employees actively practicing, demonstrating and adopting the behaviors that will drive a cultural transformation.
Recognize and reinforce the positive changes that occur and directly confront any behaviors that hold a team back. As companies shake off the recession doldrums, they are looking for ways to drive performance improvements, free working capital and build an ethos of performance into every aspect of their businesses. Now is the time to ramp up discussions of creating LSS cultures in businesses. This is the next horizon in the LSS story and it calls on every leader to begin embedding LSS principles into the fiber of their organizations.