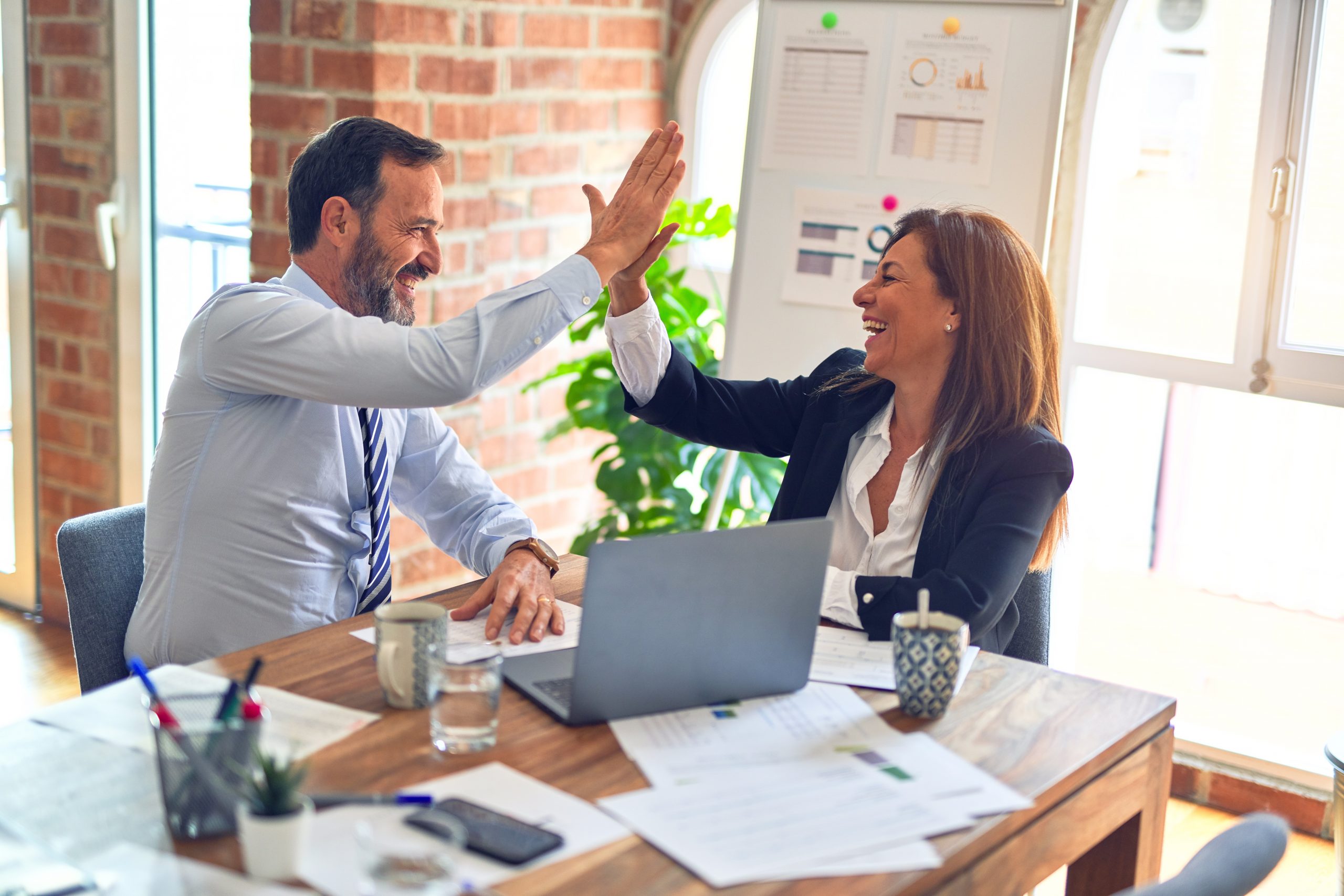 We've completed our Six Sigma and lean training; surely we don't need more systems and processes to improve our quality? Think again. We can use all of the quality tools and continuous improvement methodologies in a framework that delivers improved customer satisfaction right across the business. Welcome to the Quality Operating System.
Overview: What is a Quality Operating System? 
The term Quality Operating System (QOS) and associated methodology was first developed in the automotive industry during the 1980s. Starting in automotive manufacturing operations and then rapidly expanding to all automotive business functions, the methodology has subsequently been successfully adopted in many diverse industries outside of automotive.
The core principle of a QOS is the implementation of a framework or methodology that delivers continual quality improvement and customer satisfaction within a business.The term Business Operating System (BOS) can sometimes be used instead of QOS, but the core principles are the same.
A QOS framework will normally consist of a number of stages or phases that are implemented in a systematic and standardised way across all business functions. Employees are at the centre of an organization's ability to deliver continual quality improvement, and many QOSes are based around the principle that "improving quality is everyone's responsibility."
The stages or phases that you may find in a QOS include:
Define your customers, understand their needs and requirements

Identify you key processes and activities that directly affect your customers

Identify key measurables from the key processes and activities

Measure and analyse your current quality performance

Improve and control your future quality performance
There is significant synergy to the classic Six Sigma DMAIC approach and many of the tools that are deployed in both Six Sigma and lean are found in the operational elements of a QOS. A QOS should never be used as a temporary measure to find and fix specific process issues. It is designed to be embedded across a business and used to facilitate continuous improvement in products, processes and services.

In some ways analogous to the classic Plan, Do, Check, Act (PDCA) cycle, a QOS is often depicted as a cycle of stages or phases. An example is shown in the image below.
Image: Quality Operating System – Overview
2 benefits and 1 drawback of a Quality Operating System 
Like most business systems, there are benefits and drawbacks to be aware of when implementing a QOS. Let's review some of these further. 
1. It's a proactive approach to increase customer satisfaction 
Understanding who your customers are and how to meet and exceed their expectations and requirements builds and grows customer satisfaction. Consistent quality delivery breeds business success.
2. It draws upon core principles from lean and Six Sigma
A well-structured and implemented QOS will utilise many of the core quality tools and methodologies from lean and Six Sigma. This could be exploring customer requirements through Voice of the Customer (VoC) or error-proofing processes with FMEA.
3. It takes significant time and resources for successful implementation 
Placing employees at the heart of your QOS means significant effort is required to win the hearts and minds of all involved. Don't underestimate this task. Invest in your people and their training, and listen to their concerns and suggestions.
Why is a Quality Operating System important to understand? 
By developing and implementing a QOS, we make quality the most important part of everyone's job.
It provides a framework for implementing continual process improvement
Process improvement activities succeed and become embedded in a business when there are clear roles, responsibilities and activities assigned. With a defined framework in place, employees can focus upon improvement delivery and meeting customer requirements.
It's relevant and applicable across many industries
Even though the methodology was born in the automotive industry, the guiding principles are equally applicable and relevant in many different businesses. Making quality the responsibility of everyone in your organization sends a clear message of commitment to business success.
It's aligned to consistent delivery of customer requirements 
Fundamental to all quality and continuous improvement systems and methodologies is the relentless pursuit of achieving customer requirements. This fully aligns with core lean principles of removing non value add processes and waste.
An industry example of a Quality Operating System 
An engineering company specializing in medical equipment decided to diversify into the European market, meaning a significant expansion in manufacturing capacity. Whilst the company had already implemented a Quality Management System (QMS) and embraced the principles of lean Six Sigma, there was no company-wide Quality Operating System. To ensure success in their market expansion, the company decided to develop and implement a QOS.
A Six Sigma Master Black Belt was assigned to lead the QOS development and implementation team. Starting with benchmarking adjacent industries and companies with mature QOSes, the team developed a high-level concept of what a QOS should contain and how this could be deployed in their organization.
The QOS was based around a central guiding principle that every member of staff would be responsible for the continual improvement of quality and meeting of customer requirements. This principle was facilitated by the tools and methodologies that had been learned during the deployment of lean Six Sigma in the business. The QOS involved a systematic and standardised approach to understanding and meeting customer requirements. By measuring, analyzing and optimizing key processes, the risks from the expansion in manufacturing capacity would be significantly reduced right across the business.
The QOS was successfully deployed to support the changes required in manufacturing capacity. Employee engagement and feedback was excellent; likewise customer satisfaction. The QOS, in combination with the QMS, gave a further competitive edge to their business growth and profitability.
3 best practices when thinking about a Quality Operating System 
As with many frameworks and methodologies, there are some key things to consider when developing a QOS. Let's explore three of these.
1. Employee awareness and engagement is key 
Highly motivated, engaged and empowered employees are the key to many quality and improvement related systems. Make quality everyone's responsibility, and place your employees at the heart of your QOS.
2. Understand your customer  
Whether it's internal or external customers, we need to seek out their requirements, their needs and their expectations. Then we can begin to review the key processes, variables and measurables that will satisfy the customer.
3. Define, measure and control key processes
Be rigorous in the analysis of which processes have a direct impact on your customer requirements, and explore and understand the impact of non-conformance. Use a statistical approach such as Design of Experiments (DoE) or risk-based approach to prioritise the key process variables.
Frequently Asked Questions (FAQ) about Quality Operating System
1. What is a Quality Operating System? 
A Quality Operating System is a highly structured and standardised approach to deliver customer satisfaction and continuous improvement within an organization.
2. Is a Quality Operating System the same as a Quality Management System?
No, but they have elements in common. QOS focuses upon the activities and methods to ensure customer requirements and quality are met. QMS focuses upon the framework for managing and delivering quality in an organisation. 
3. Do I need a Quality Operating System for ISO9001? 
ISO9001 audits your implementation of a Quality Management System, if you have a Quality Operating System in place, this is an excellent first step to ISO accreditation.
It's a wrap on Quality Operating System 
Getting proactive to ensure customer requirements are met keeps your business competitive. By developing and implementing a QOS, all employees understand their role, the process steps and tools required for successful delivery, and the positive impact of putting quality at the center of an organization.