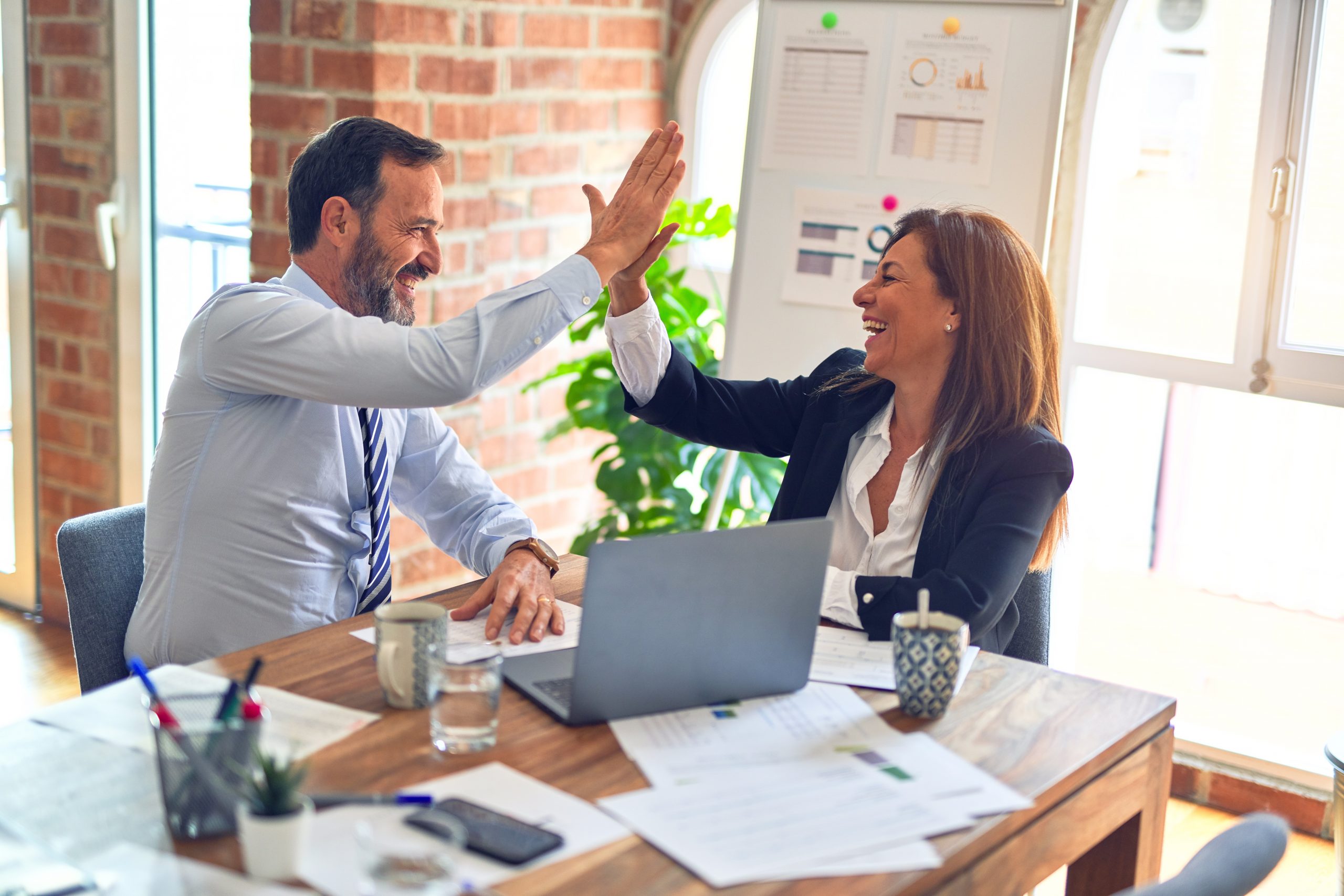 Nearly 150 change management professionals representing more than 60 companies in the oil & gas and utilities sectors attended the 2011 iSixSigma Live! Energy Forum for Process Excellence on May 16-19 in Houston. Those attendees came from 19 states and eight countries (United States, plus Canada, Germany, Indonesia, Kazakhstan, South Korea, Thailand and the United Arab Emirates) to take in the event's workshops, keynote addresses, case studies, panel discussions, site tour and networking receptions.
Highlights of the third annual Energy Forum included the following:
KEYNOTES
Keynote addresses were delivered by The Honorable William B. Wark, board member for the U.S. Chemical Safety and Hazard Investigation Board; Clinton Wood, PSCM manager for engineering, construction, project management and procurement, and Brian Wood, engineering services manager, BP; Michael Bonine, NAO vice president for performance improvement at Talisman Energy; and Paula Campbell, director of the Edison SmartConnect Program Office at Southern California Edison.
Wark's presentation ("The State of Safety in the Energy Sector: Lessons Learned in CBS Investigations") explored the role and responsibilities of the CSB, ongoing and recently completed accident investigations in the energy sector, and lessons learned regarding causes and prevention in the future. Attendees left with a better understanding of the CSB's mission and investigations, the impact of major industrial accidents on workforce and facilities, and the importance of process safety and its continuous improvement.
The BP keynote ("Integrating Supply Chain Management to Maximize Value, Including Breakthroughs in Applying TOC at BP") provided a proven process framework for significantly increasing strategic business value from the supply chain organization. The speakers also highlighted a recent integration success where TOC was supplied in partnership with operations to deliver more than $100 million in value.
Bonine's keynote ("Effective Leadership Engagement: Embedding a Continuous Performance Improvement Infrastructure") conveyed that leading a transformational change has tremendous value. However, the speaker explained that most organizations never experience or sustain this value because they often try to apply sophisticated tools and technologies to achieve culture change. The real benefits, according to Bonine, come from understanding the purpose of the organization as well as continuous improvement principles, and developing the right infrastructure to achieve and sustain continuous value.
Campbell's address ("How Quality Management is Helping SCE Build a Smarter, Cleaner Energy Future with its Customers") provided a high-level overview of how Southern California Edison (one of North America's largest electricity providers) instituted quality management in the development and implementation of its smart metering program, Edison SmartConnect. The presentation outlined how Southern California Edison challenged the metering industry to create a quality, safe, reliable and functional smart metering product; integrated stringent quality and project management principles throughout the program development and throughout its implementation; and is executing a comprehensive internal and external communication strategy.
CASE STUDIES
Fifteen best-in-class companies provided 18 case studies on process improvement projects and Lean Six Sigma deployments. These sessions were divided into six tracks (Exploration & Production, Processing & Refining, Generation & Distribution, Internal Operations, Continuous Improvement Program Management, and Reliability & Maintenance) and included:
"Lean Deployment in Unconventional Oil and Gas Applications", delivered by Kevin Gruver, global process excellence deployment manager, Hess Exploration and Production
"Lean, Six Sigma and Change Management at GE: An Interactive Session", Emily Turner, North American supply chain Lean leader, GE Drilling and Production
"Animating Innovation and Commercializing Creativity by Using Continuous Improvement Tools: The Need for Speed", Nasser Awada, Innovation and Continuous Improvement team lead, Cenovus Energy
"CNRL's Culture Transformation for Achieving Production Targets", Yeen Shien Hwang, operations Black Belt, Horizon Mine, Canadian Natural Resources Ltd.
"How to Deploy Lean Six Sigma in an Engineers' Playground (Refineries)", Gene Fernandez, manager of downstream business process and transformation; Paul Frendo, process improvement consultant; and Chris Tichenor, senior consultant for business and process transformation, Marathon Oil
"Deploying Lean in Nuclear Generation – How to Leverage Existing Processes and Structures to Ensure Success", Gerald Fatkin, Continuous Business Excellence leader, Progress Energy
"Using DMAIC to Create and Develop a Lean Culture", James Scully, Lean program advisor, and Rick Versen, Lean Six Sigma program lead and Master Black Belt, Encana Oil & Gas USA
"Roundtable Discussion on Value Stream Mapping", Bradley Stump, process improvement facilitator; Ivana Chiang, Lean Sigma process improvement facilitator; and David Comstock, global upstream Lean Sigma advisor, Chevron
"Lean Six Sigma and Smart Energy: A Utility's Perspective", Wayne Morrison, manager of Smart Energy partnerships, Reliant Energy
"Reliability's Unmistakable Role in a Process Excellence Initiative", Michael Eisenbise, global downstream/refining process implementation specialist, BP
"The Role of Safety and Product Integrity", Shabbir Merchant, safety lead, The Boeing Company
"Deployment of Lean Six Sigma Programs and Execution of Projects in International Rotational Environments", Stephen P. Turnipseed, business optimization consultant, Chevron
"Improving Leak Repair Process Efficiency", Mallik Angalakudati, director of operations performance, National Grid
"Leading and Managing Effective Change", Bradley Miller, senior manager of process improvement and performance management, Reliant Energy
"Metrics and Dashboards", Yvette Branch, specialist and engineering consultant, South Texas Project Nuclear Operating Company
"Using Lean Six Sigma to Improve Reliability and Performance at Aera Belridge", Paul F. Barnes, technical consultant, Aera Energy
"Improvement Projects that Target the Supply Chain", Robert Morales, strategic initiatives manager; Segay Ward, process optimization specialist; and Jennifer Clark, senior sourcing analyst for shared services SCM, El Paso Corporation
"Communicating Continuous Improvement to the Masses: Developing the Right Blended Learning Approach", Awada
PANEL DISCUSSIONS
Two panel discussions explored topics of critical importance to the success of process excellence activities at energy firms.
Process improvement – lasting, meaningful process improvement – is next to impossible if you do not have the right people and environment in place. The panel discussion "How to Develop People and a Culture that Enable Program Sustainability" explored best practices in developing leaders and team members for change initiatives, and in creating a corporate and site culture that is built for the long term (not "flavor of the month" status). The panel – featuring Melissa Connolly, director of the Baker Hughes Operating System and Business Performance Excellence, as well as Encana Oil & Gas' Versen – explained to the audience: what works and doesn't work in this area; the steps to a successful initiative rollout; how to make change stick; and, how to gain buy-in and mold change agents across multiple organizations, sites and employee levels.
A focus on process improvement can bring tangible benefits to a company's safety initiatives. Similarly, a deep focus on improving site safety can unearth learnings and create project opportunities for your company's process improvement efforts. In the discussion "How the Utilization of Process Improvement Can Maximize Site Safety, and Vice Versa", panelists discussed the symbiotic nature of these two elements and explained how their corporations have been able to use each side of the equation to impact the other. Panelists included: James Glass, supervisor for process improvement, Arizona Public Service – Palo Verde Nuclear Generating Station; Casey McWhan, manager of operations, Canadian Natural Resources Ltd.; and Melinda Gregston, global manufacturing excellence manager, Halliburton.
WORKSHOPS
The 2011 Energy Forum offered three pre-conference workshops and one post-conference workshop.
Workshops held on May 16 were:
"Change Management: The Cornerstone of a Success Lean Six Sigma Implementation", by Bob Silvers, managing director at SSA & Company
"Design for Failure to Enable Sustainability and Reliability Within Energy Operations", Rob Fioto, chairman and CEO at RACE
"Introduction to Theory of Constraints Lean Six Sigma (TLS) Continuous Improvement", Mark Woeppel, president and CEO at Pinnacle Strategies
The workshop held on May 19 was "Organizational Diagnostic: Uncover Your Hidden Value", led by Latoya Wall, president, The Bulsard Group LLC.
Synopses of these sessions are as follows:
"Change Management: The Cornerstone of a Successful Lean Six Sigma Implementation" – Companies that take up the challenge of implementing Lean Six Sigma do so with the intent of achieving some type of improved business performance – higher margin, greater market share and improved customer satisfaction, to name a few. Often, however, leaders fail to realize that if you do not get at the heart of changing your culture to embrace Lean Six Sigma as a means to execute your work, you will not achieve the full benefit Lean Six Sigma can deliver. The key factors to implementing a successful deployment are well known: leadership support, the right people and projects, and processes to support the implementation. Less well known is that failure to make change management a cornerstone of your deployment plan to assist in the culture change will inhibit achieving the full benefits Lean Six Sigma delivers. This workshop served to benefit organizations that are exploring the options of implementation, in the early stages of an implementation or have been implementing for years. It began with the basics of understanding what is Lean Six Sigma, and moved through the key factors of implementation – project identification, leveraging value stream management, and leadership support in getting closer to the C-suite – all encompassed in a change model. Silvers shared examples of best practices and provide case study examples.
"Design for Failure to Enable Sustainability and Reliability Within Energy Operations" – Even though you made the leap to Lean Six Sigma (LSS), failures can and will happen. The numerous systems and processes within energy operations are full of variables that we cannot easily monitor or control. These variables often jump up to bite us at the worst possible time. Furthermore, it is through the investigation of failure that we find true revolutionary innovation. This interactive session walked through methods of early detection and warning, but more importantly, the harnessing of innovation for the design of systems that are impervious to failure. Takeaways includ
ed: 1) Establishing a culture that rewards the identification of potential failure modes is critical. 2) Lean Six Sigma is not a static animal; you will need to continually adjust your model to maximize rewards. 3) True revolutionary innovation is found within the heart of conflict that causes our system failures.
"Introduction to Theory of Constraints Lean Six Sigma (TLS) Continuous Improvement" – Many organizations struggle with their continuous improvement efforts; achieving real bottom-line results, whether in cost savings or increased revenues, has proved to be difficult. In spite of the widespread implementation of Lean and Six Sigma principles, poor results persist. The TLS process generates 15 to 20 times better performance than Lean or Six Sigma. This session showed the root causes of poor CI program performance and a systematic framework to create ongoing bottom-line results. In this workshop, attendees learned: 1) how to improve the effectiveness of a Lean or Six Sigma implementation using TLS; 2) the root causes of poor continuous improvement program results; 3) how to create a continuous improvement process that is aligned with the overall business strategy; and, 4) how to achieve substantial bottom-line improvements from process improvement activities.
"Organizational Diagnostic: Uncover Your Hidden Value" – Wall introduced participants to a process to uncover hidden value and enhance operational excellence for any functional organization. The Organizational Diagnostic is a six-step process which analyzes the current state of your organization, diagnoses the symptoms which lead to poor performance and provides a prescription for future success. Utilizing the Lean, Six Sigma and change management toolkit, the organization experiences an improvement process efficiency and organizational capability.
SITE TOUR
Attendees of the Energy Forum were able to take a unique tour of The Westin Oaks hotel (site of this year's conference) to learn how Six Sigma is deployed at this property. Westin is one of the holdings of Starwood Hotels and Resorts, the reigning two-time winner of iSixSigma's Best Places to Work for Six Sigma Professionals. Starwood has seen great success in its deployment of Six Sigma. New to its process excellence program in 2011 is the addition of Lean and Kaizen training to maximize results. Recent Lean and Kaizen projects at The Westin Oaks were explored and attendees were able to see the results in action. Attendees also learned how Starwood replicates and transfers project successes across its properties in the United States.
The 2011 Energy Forum for Process Excellence was made possible through the support of 12 event sponsors. These include: SSA & Company (Presenting Sponsor), Pinnacle Strategies (Platinum Sponsor), Instantis (Gold Sponsor), Oracle Crystal Ball (Silver Sponsor), MoreSteam.com (Silver Sponsor), Alvarez & Marsal (Silver Sponsor), Variance Reduction International (Forum Supporter), CS International (Forum Supporter), Bureau Veritas (Forum Supporter), The Bulsard Group (Forum Supporter), RACE (Forum Supporter) and Ceptara (Forum Supporter).
If you were unable to attend the 2011 iSixSigma Live! Energy Forum for Process Excellence, you can check out our Twitter feeds from the event by visiting www.twitter.com/isixsigma. Also, please consider attending any of our future events. Information is available by visiting our conference website, https://www.isixsigma.com/live/.