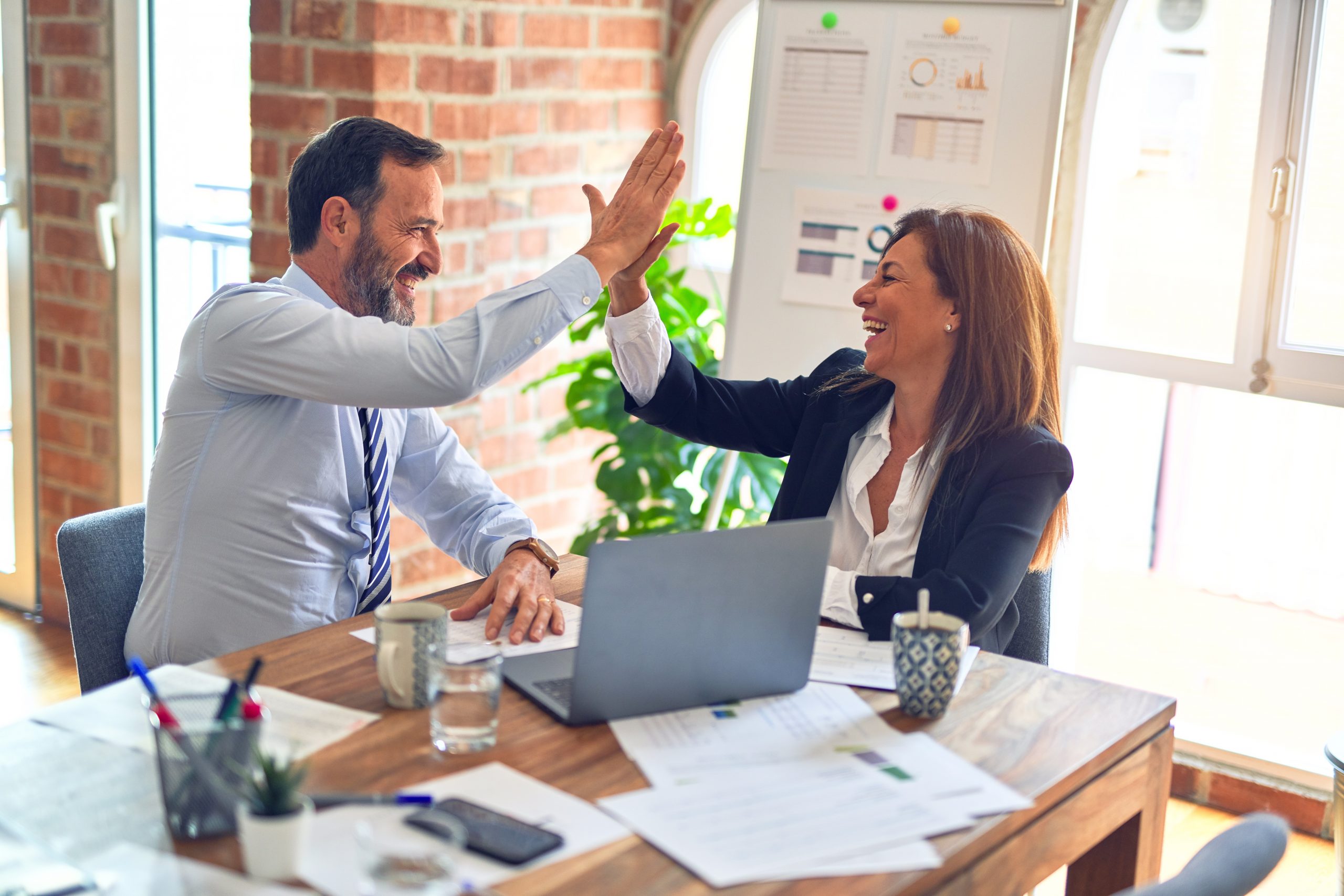 Practitioners cannot wait to use their newly acquired knowledge after they have finished Lean Six Sigma (LSS) training. They want to immediately apply the framework to their real-life projects. But what if, for numerous reasons, it is not possible to "go by the book"? In such cases, there are ways to break LSS down into pieces and make it accessible to everyone. Using the "light" approach may be the only option available; however, if used properly, the light approach can be the best approach.
When Does a Project Seem Undoable?
Depending on the environment, organization's maturity, people and processes that must be dealt with, LSS practitioners may be in situations that prevent them from following a textbook project. These situations may include:
Lack of continuous improvement culture and awareness in the organization
Application of other methodologies which do not focus on improvement
Limited possibility to measure performance at no/little additional cost
Lack of sponsorship and senior management support for the project
Assuming one or more of the above elements are true, running a project can be a challenge. Not only can everything one has learned be viewed as a waste of potential and time, but a project may also be seen as too difficult to attempt. A simple way to turn these challenges into an opportunity is by extracting the maximum from the existing situation instead of fighting against it. A couple of examples demonstrate that using individual tools when they fit the purpose can be as rewarding as applying the whole framework – by the book.
Light LSS Example: Voice of Customer Applied to a Team
Every LSS training or guideline instructs to start a project by analyzing the voice of the customer (VOC). But what if there is no project and the practitioner does not interact with the end-product customer? There is a trick to adjust the VOC tool to help improve the organization.
Treat the SMEs as the customers. Let's take the simplest scenario where one LSS expert is assigned to a team of SMEs attempting to improve their own processes. The objective here is three-fold:
Get the most valuable knowledge and advice from the experts.
Demonstrate that simple non-technical solutions can solve their problems.
Get the team involved and translate their ideas into improvements.
When it comes to implementing these principles, as with any customer feedback, the key is to establish a structured method for gathering, storing and reviewing the improvement ideas. The following are some tips that can assist in building a simple mechanism to manage a team's improvement ideas:
Establish a repository for gathering the ideas and teach the team how to use it.
Define the RACI (responsible, accountable, consulted, informed) for submitting, reviewing and approving improvement ideas.
Set up a regular process for reviewing and approving new entries.
Enable a team to implement their own ideas (e.g., by freeing up 10 percent of their time).
With numerous "customers," this process is more complicated; however, given team discipline and collaboration it can turn into success. The end goal should be for the team to become self-sufficient in improving their processes when the LSS expert is no longer available.
VOC is not the only instrument that teams can use by themselves. Other examples of useful tools that every team can use in everyday work include project management documents that bring structure to every initiative.
Light LSS Example: Project Documentation as the Basis for Every Initiative
Even if LSS is not used in everyday operations, a smart expert can still smuggle a few useful tools into the workplace. This is because every organization runs projects; all projects typically bring change and opportunities for improvement. As these tools are simple and universal, no matter what methodology an organization uses, LSS best practices around project management documentation can often be the first big win. This can apply to any initiative, starting with a local team project and finishing with a global organizational change. Here are some examples of tools that each person running a project should befriend:
RACI and governance structure: Any initiative (including team outdoor event) needs people responsible, people to be consulted and informed as well as sponsors. The bigger the project, the more complex the structure, but the basics should always be in place.
Project charter: Without specifying the problem, it is difficult to find the right solution. A well-written project charter helps resolve this issue and also serves as the perfect baseline document protecting the project manager against scope creep.
Project plan: Any project needs a schedule to keep everyone in check. Tools like MS Project and MS SharePoint are excellent in that respect, but can be considered too complex for small projects. In such cases, there is nothing preventing the team from using simpler tools like a flipchart or spreadsheet.
Communication plan: The tool that is often used for big projects can prove quite useful in any situation where multiple stakeholders are involved. And because communication in big organizations can be a challenge, giving it more structure is beneficial for all.
Light LSS Example: 5S in Everyday Operations
What if the LSS expert is assigned to a team that does not run any projects? One might argue that the space for improving their operations is limited. There is a tool, though, that can be applied in any circumstances and implemented by the team independently – 5S (sort, set in order, shine, standardize, sustain) only sounds like one tool, but it is by far one of the most helpful. Apart from the visible improvements 5S offers in each of the five phases of DMAIC (Define, Measure, Analyze, Improve, Control), 5S offers plenty of opportunities to embed the continuous improvement mindset quickly and effectively. (Again, if it is not possible to use all the elements at once, fit-for-purpose is the most sensible approach to follow.) 
In operations like human resources, finance or outsourcing, some 5S techniques can be applied as successfully as in manufacturing. Good analogies for a service environment relate to virtual workplaces. Some examples include setting up document repositories and shared locations, standardizing service inputs or outputs, and keeping the PC workplace tidy.
Sort: The simplest task that can help one deal with a large number of documents is to identify the items that are not required and move them into a separate space. Archiving and versioning techniques can be useful here.
Set in order: This step establishes a correct place for different types of documents or records. One of the ways to address this step is to use an established naming convention and folder structure that makes the document repository user-friendly.
Shine: It is a good habit to apply the "shine" phase in an iterative manner by removing items that are too old, not valid, etc. As in any workplace, operating in a tidy environment results in better outcomes and higher employee satisfaction.
Standardize: Activities around standardization can be extremely helpful, especially for more complicated document repositories. If every folder needs to follow a more complex structure, it might be helpful to document the approach in a standard operating procedure or a README file posted in a visible place.
Sustain: Last but not least, in order to maintain that perfect state, there are a few practical methods to be used. Some tools include regular reviews with the SMEs, or retrospective sessions with the team. Both allow gathering feedback on whether the document structure is consistent, up-to-date and up to stakeholder expectations. 
Light LSS: Process Mapping and Procedures Used for Process Design
The previous examples demonstrate how to improve an existing process with little effort. But what if the process is not there yet? In such instances, the LSS expert might be asked to design and implement an activity that was not previously performed.
When establishing a new function, going through re-organization or simply starting a new activity, a couple of LSS tools can be utilized to help define and document the change taking place.
Supplier, input, process, output, customer (SIPOC): When defining any kind of activity for the first time, identifying inputs and outputs, or pointing at the real customer of the product or service can be a challenge. On the other hand, knowing these and having them documented can help in understanding the critical points of the process and focusing the effort there.
Process map: No matter how complex the activity, one picture tells more than several pages of documentation. For any activity that was not defined previously, drawing a process flow with the respective phases, steps and actors can prove invaluable. This approach is the simplest way of spotting bottlenecks or pain points, and being able to address them straight away.
Standard operating procedure (SOP): Even though an SOP is known in LSS circles as the file used to document an improved process, SOPs can and should be used for any kind of activity. Combined with the high-level process map, SOPs tell the whole story, help train new staff and make the process output repeatable.
Benefits of Light LSS         
When the reality is different from what was taught during training, the choices are to give up or adjust one's approach. By using a fit-for-purpose approach and simplifying the tools, it is easier to make the tools easier to remember and, therefore, encourage the staff to use them more often. Many small improvements have a big chance of translating into a continuous improvement culture for the whole organization.