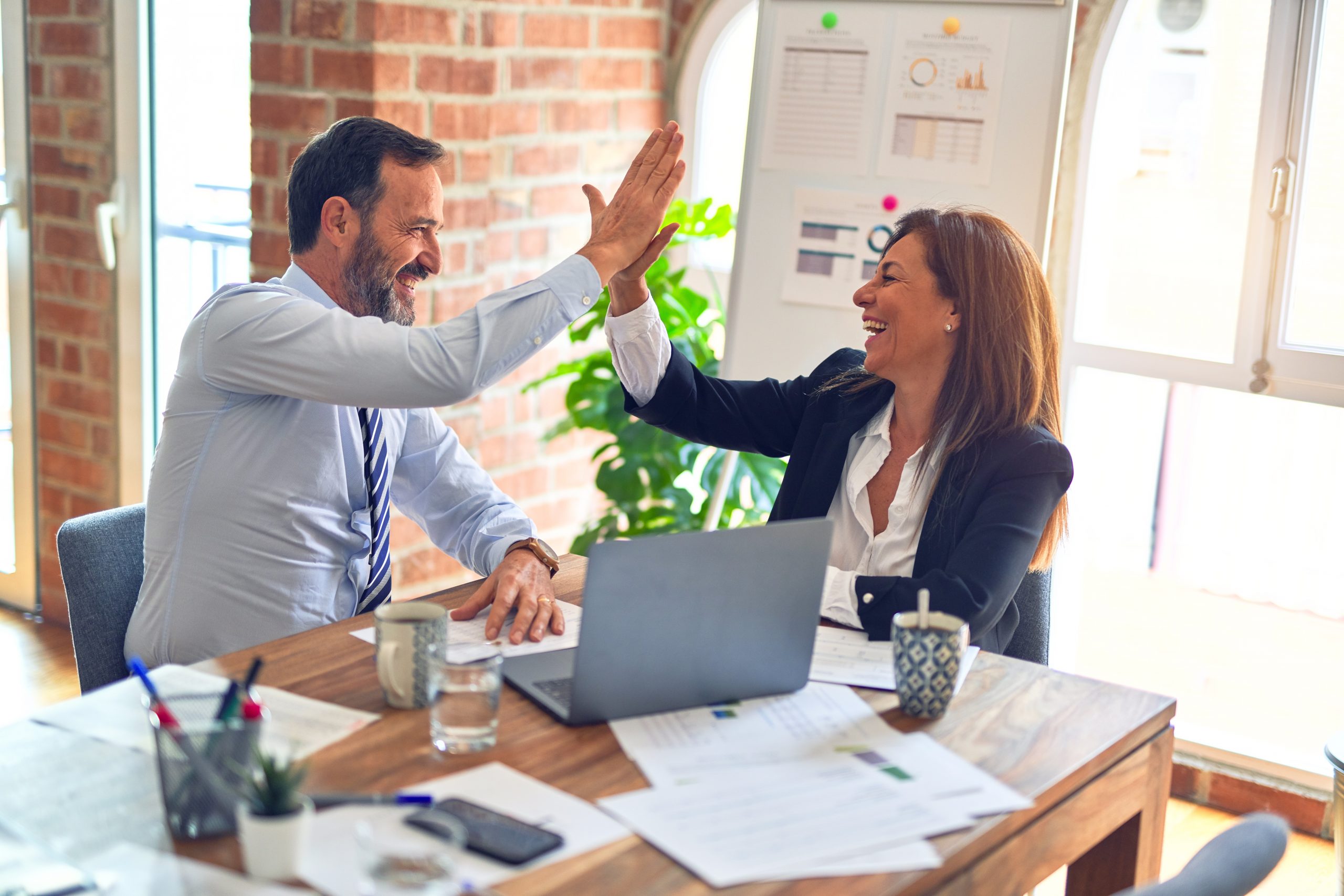 Organizations are often challenged with managing seemingly unmanageable work volumes with available staff. At times, staff may feel overwhelmed with high work volumes, or underutilized during periods of low work volumes. When a management team finds itself confronting these issues, team members may ask the following questions:
How can staff respond to internal and external customer inquiries more quickly?
When the department has more work to process than in the past, but there is no budget to add staff, how can it do more with the same staff?
When the department has less work to process than in the past, how can staffing levels be matched to lower work volumes?
The methodology described below may help answer these questions. Through a balanced application of Lean principles and capacity modeling, staffing optimization can become a reality.
What Is Lean Assessment?
A Lean assessment is a structured process used to improve process cycle time through the identification, reduction and elimination of process waste and non-value-added activities. It can be used to:
Establish a relational context between the current process and baseline performance
Identify what works well
Identify quick hits, as well as longer-term options for process improvement
What Is Capacity Modeling?
capacity is a structured process used to calculate estimated staffing levels and gaps relative to actual employee headcounts. It can be used to:
Provide insight into whether a department is overstaffed, understaffed or adequately staffed
Create a basis for future staffing re-assessments when environmental conditions change (i.e., work volumes increase or decrease substantially)
What Is Staffing Optimization?
Staffing optimization involves balancing work volume (demand) with staffing (supply) based on application of Lean principles, including the 7 wastes and 5S, best practices and benchmarking. It is most needed when a business experiences:
Customer complaints of slow service or response time
Increasing work volumes, but no budget for additional staff
Decreasing work volumes, and a need to reduce staff
Optimization Roadmap
Staffing optimization can be deployed using this roadmap; each phase of the roadmap has specific objectives:
Define steps:
Meet with sponsor and process owner
Create project charter
Conduct team kickoff meeting
Lean assessment steps:
Identify key business processes and staff responsibilities
Identify staff for interviews about current processes
Observe the process in action
Document observations, best practices, pain points and recommendations
Communicate and validate Lean assessment recommendations with the process manager, process owner and sponsor
Capacity modeling steps:
Collect time-study data on work volumes, shrinkage or unavailability
Construct capacity model for individual processes
Construct capacity model for aggregate of all processes
Perform staffing gap analysis
Staffing optimization steps:
Summarize staffing gaps
Recommend gap closing options and expected impacts based on Lean assessment
Recommend short-term, medium-turn and long-term action plans
Communicate and validate final recommendations with the process manager, process owner and sponsor
Taking Action
A clear segregation of duties is essential for successful completion of the desired outcomes of a Lean assessment and capacity model. The following tables summarize tasks, accountabilities and outcomes for a Lean assessment (Table 1) and capacity modeling (Table 2).
Table 1: Action Plan for Lean Assessment
Lean Assessment Tasks
Responsible Party
Desired Outcome
Identify key business processes

Process manager and/or supervisor to complete
Review summary for completeness

Process manager
Key business process summary
Identify staff responsibilities

Review organization chart
Document staff locations
Document key business processes performed by each staff member

Process manager
Staff responsibilities matrix
Identify staff for one-on-one interviews

Ensure coverage for key business processes
High/low performers
Shift coverage

Process manager
Staff responsibilities matrix
Inform staff of the project, its purpose and that they will be contacted for interviews
Process manager or supervisor
Memo or other communication media
Schedule half- or full-day interviews

Document schedule
Send meeting invitation to interviewees
FYI (CC) supervisor and process manager

Project leader
Interview schedule table
Conduct interviews at staff location(s)

Document observations and initial recommendations for improvement based on 7 wastes, 5S, best practices and benchmarking
Document and validate process steps

Project leader
Walkthrough observations report, capacity model template
Review and validate observations with supervisor, process manager, process owner and sponsor
Project leader
Lean assessment presentation
Table 2: Action Plan for Capacity Modeling
Capacity Modeling Tasks
Responsible Party
Desired Outcome
Modify time-study data-collection table as required
Project leader
Time-study data-collection table
Inform staff of purpose for time studies and schedule half- or full-day sessions with the same individuals interviewed during the Lean assessment
Project leader
Interview schedule
Obtain cycle times by task. Obtain 30 samples for each task, if possible
Project leader
Time-study data-collection table
Use statistical tools to determine whether the cycle time data is normal. If normal, use the mean for cycle time, otherwise use the median
Project leader
Statistical software output
Enter the appropriate cycle times into the capacity model template. Create a separate model for each process
Project leader
Capacity model template(s)
One important additional step is to normalize the time study by accounting for various elements, including:
Prior-year and year-to-date attendance records
All allocated vacation, personal and sick days, as well as Family and Medical Leave Act days
Attendance at meetings, town halls, training and so on.
For example, in call center environments, on average, approximately 25 percent to 30 percent of a representative's time is "unavailable" for responding to inquiries.
Reaching Optimization
As the tasks involved in Lean assessment and capacity modeling are completed, the use of internal and external benchmarks becomes crucial to the credibility of the project and the final recommendations. Internally, it is advisable to compare staff and site performance levels, identify what works well around accuracy and cycle time metrics, understand why it works well and determine opportunities for replicability. Externally, there are multiple sources of information to access, such as industry associations and client-relationship managers.
Final recommendations to the sponsor and process owner should cover the following three elements:
Summary of staffing gaps or surpluses
Recommended options and expected impact
Proposed timeline
Having applied this methodology to more than a dozen business units across the enterprise, this process has been found to be highly effective in yielding quick hits as well as medium- and long-term opportunities.