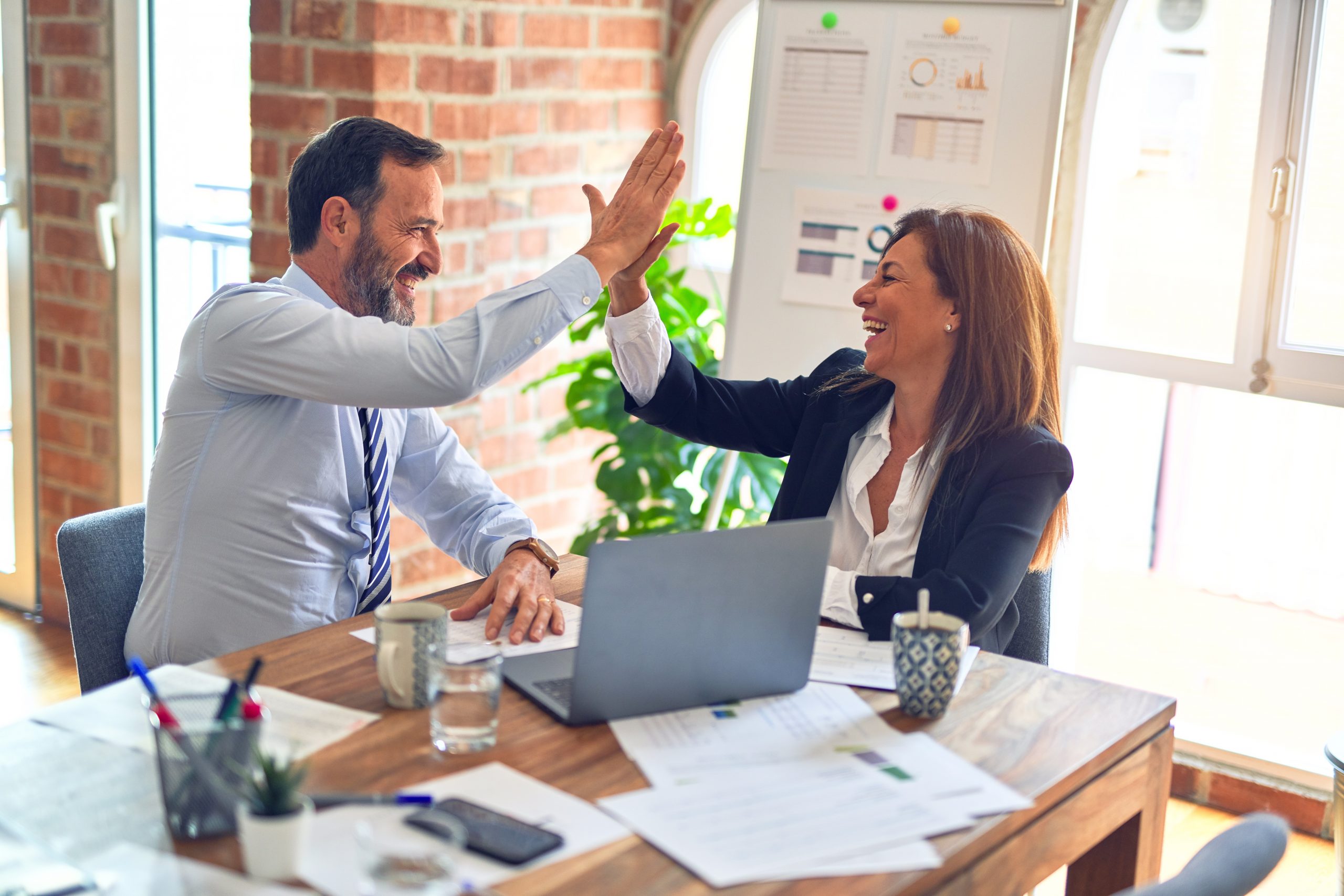 Excel Partnership's Six Sigma program drives your organization out of the box to new levels of performance excellence.
FOR IMMEDIATE RELEASE
For more information, contact:
With Excel Partnership, Inc.'s holistic blend of leadership, alignment, measurement, recognition, accountability and sound quality methods, an effective Six Sigma program drives the organization out of the box to new levels of performance excellence.
Sandy Hook, CT – February 15, 2005 – EXCEL Partnership's comprehensive Six Sigma support program includes Six Sigma public courses, Six Sigma training at your location, Six Sigma self-directed learning, and specialized Six Sigma consulting services.
Green Belts are practitioners that spend approximately 5-20% of their working hours in support of Black Belt projects or Six Sigma projects of their own. As a Six Sigma Green Belt, you will need to learn when to use many of the proven Six Sigma problem-solving methods and statistical tools to contribute to the success of your organization. This Six Sigma Green Belt course follows the DMAIC (Define, Measure, Analyze, Improve, Control) model and teaches the soft skills required to participate in projects effectively. A simulation, "Boards-R-Us", is used to demonstrate the DMAIC process.
KEY SESSION TOPICS
Define – participants will be taught tools to identify and/or validate their improvement project, illustrate their business processes, define customer requirements and prepare themselves to be an effective project participant.
Measure – participants will learn and practice employing tools to determine critical measures necessary to satisfy customer requirements and develop a measurement plan to document process performance. Participants will learn the basics of variation and measure process sigma.
Analyze – participants will learn how to analyze the performance data to further refine the opportunity for improvement. Participants will use stratification and root cause analysis, and determine true sources of variation and customer dissatisfaction.
Improve – participants will learn how to generate creative solutions that eliminate the root cause of customer defects. Participants will be introduced to various methods of solution identification, prioritization, and implementation and learn how to gain approval for the solution and plan for impacts the changes will have on the organization.
Control – participants will learn how to execute against the plan by determining the approach to ensure achievement of the targeted results. Participants will discuss how to disseminate lessons learned, identify replication and standardization opportunities, and develop a process monitoring and management plan to assure new process performance is sustained.
PUBLIC TRAINING
Six Sigma Green Belt Training
Southbury, CT
March 14-18, 2005
$2,295
Prepay only $2065 – 30 days before course start date – a 10% Savings
Find complete course descriptions, class schedules and register online at: http://www.xlp.com/six_sigma-green_belt-training-course
ONLINE INFORMATION:
For a full listing of Excel Partnership, Inc.'s dates and locations for all of our Six Sigma courses visit: www.xlp.com
FOR FURTHER INFORMATION, PLEASE CONTACT:
Erika Porcelli
Customer Relations Coordinator
1-800-374-3818 x-211
Excel Partnership, Inc.
75 Glen Rd.
Sandy Hook, CT USA 016482
203-426-3281 phone
203-426-7811 fax
[email protected]
http://www.xlp.com
Media Inquiries – Sherry Sutton – Excel Partnership, Inc.
Ph: 203-426-3281 e-mail: [email protected]
Excel Partnership, Inc. is the supplier of training and consulting services in North America as part of the SAI Global group. SAI Global is one of the world's leading business publishing, training and assurance organizations with offices in Australia, New Zealand, the United States and across Asia. Through its extensive network of auditors, experts and training professionals SAI Global works with organizations to help them build better businesses.
# # #